About JewelCraft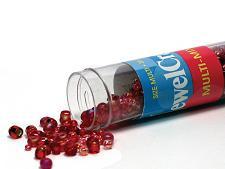 JewelCraft
Location:

232 South Van Brunt Street

Englewood, New Jersey 07631

Phone:
1-201-816-8004

- Customer Service

Fax:
1-201-816-0770
Email:

info@jewelcraft.biz- Customer Service




sales@jewelcraft.biz- Billing Department

Hours:

Mon-Fri 9AM-5PM Eastern Time Zone
Thank you for shopping at
JewelCraft!
Here at JewelCraft, we pride ourselves in offering you the highest quality Glass and Crystal Beads, Rhinestones, Trims and Embellishments for all of your Jewelry, Native American Crafts, NeedleArts and Home Decor needs. With our great prices and exceptional service, you are sure to be pleased with your purchases from JewelCraft.

Our goal is to continually provide the best pricing, service, and product information to our customers in an easy to use website.
Our History, Our Mission
JewelCraft began in 1999 when we found that the seed beads we wanted for our design work were only available as overpriced, overpackaged beads from the Czech Republic, or so-so quality from China in HUGE quantities. After thousands of emails, many hundreds of samples, and continued disapointments, we found a company in China that actually makes their beads from glass in their own kilns.We visited this factory, and they agreed to work with us on quality improvements and packaging.
We began our line with 50 styles of Glass Seed Beads in
recloseable hanging tubes
.We currently offer thousands of Glass and Crystal products from the Czech Republic, China, Taiwan, Korea and around the globe.
We are constantly updating and adding products to our new website. Please check in often to ee what's new.

We have a passion for what we do, and we want to pass that along to you. The great people behind JewelCraft are here to ensure that you will receive what you want— the way you want it. Our people believe that each customer deserves our full attention. Whether we get to meet you, or just speak with you online, we want to ensure that you have a memorable experience at JewelCraft.

We take a great deal of pride in our products. JewelCraft offers high quality products at affordable prices and reasonable quantities.

New Freight Policy:
FREE SHIPPING!
ON ORDERS OVER $75.00
Via USPS Priority Mail and
$10.00 shipping on
all other orders!
USA delivery addresses only.

All Rhinestones are available in multiple size packages.
Choose the larger pack for substantial savings!